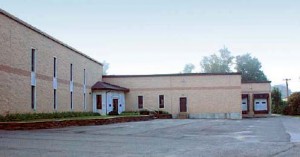 Patriot Armor is an industry leader in glass and polymer lamination, specializing in customized bullet-resistant and security glazing. Our clients include government, law enforcement, institutions, and businesses. Through a variety of materials, technology and quality craftsmanship, we will meet your precise threat requirements to exacting specifications for size, shape, weight, fit and finish. Versatility, quality, performance and customer service set us apart from other suppliers.
From the first assembly in our atmosphere-controlled cleanrooms to the final inspection at our quality assurance stations, our people and processes are dedicated to craftsmanship. After all, ensuring quality within our doors is the only way to ensure security within yours.
We develop customized systems to defeat a variety of ballistic, forced entry and impact threats. And you won't have to compromise on visual clarity, color or dimensions. And because spalling – the spray of glass fragments at impact – can be as damaging as the threat the glass stopped, we offer a full line of lowspall and no-spall barriers for many applications.
Call us with your toughest specs, tightest tolerances and most demanding applications. We will meet your challenge.
Read our News >