Real Protection, Realistic Prices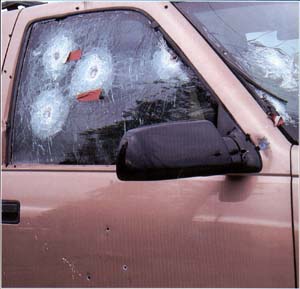 Chances are, we've already developed a system for an application like yours. If we haven't, it's time we did. Contact Patriot Armor to discuss your specific protection requirements. Someday the world will be a safer place. Today we can help you create a safer place of your own.
All Patriot Armor Glass Systems are interchangeable with OEM parts and meet OEM and automotive standards, including American National Standards Institute (ANSI) and the Society of Automotive Engineers (SAE).
All Patriot Armor products are subjected to comprehensive testing in-house and by H.P. White Laboratories, an accredited independent lab.
*Patriot Armor can make an insulated Glass unit out of any of our make ups.